First we need to locate it on a map and see how we can get there. In the following article, you will find out where this massive glacier is located and learn more about it!
Where is the Perito Moreno Glacier on the map?
Perito Moreno Glacier is one of the most important glaciers located in Los Glaciares National Park, in the Southwest of Santa Cruz Province, in El Calafate city in Argentina.
This is one of the main tourist attractions in Patagonia owing to the fact that it is the only glacier in the world that periodically advances, and then ruptures. Additionally, it is characterized by its easy access, unlike other important glaciers in the world where you need to hike to reach them, the Perito Moreno Glacier is right in front of you when you enter the National Park Los Glaciares.
If you are willing to visit this astonishing glacier, you will need to travel to El Calafate. The best way to arrive there is by air. There are many frequencies from Buenos Aires to this city. The flight takes approximately 3 hours. As well, you can travel from other cities in Argentina or Chile, for example Ushuaia or Puerto Natales.
The National Park is located 80 kilometers along the N° 11 Provincial Route from El Calafate city.
The best way of visiting this attraction is with a guided visit, to learn about the general facts and major information about the formation, characteristics and ruptures of the glacier.
Accompanied by a professional guide authorized by the National Park, you will ride alongside the Argentino Lake with its particular color and the Patagonian Steppe. After passing through the National Park entrance, we enter the Andean Patagonian Forest. Once arrived, you will contemplate the stunning Perito Moreno Glacier.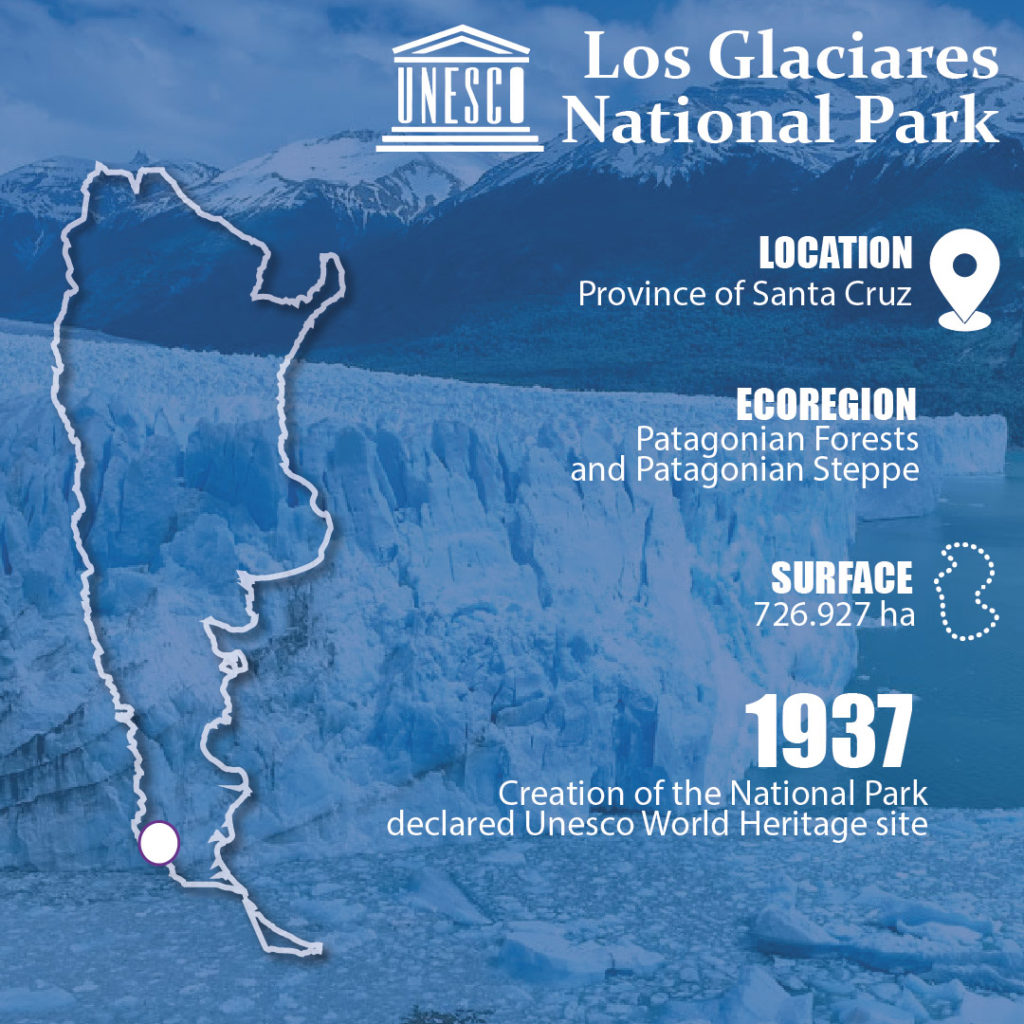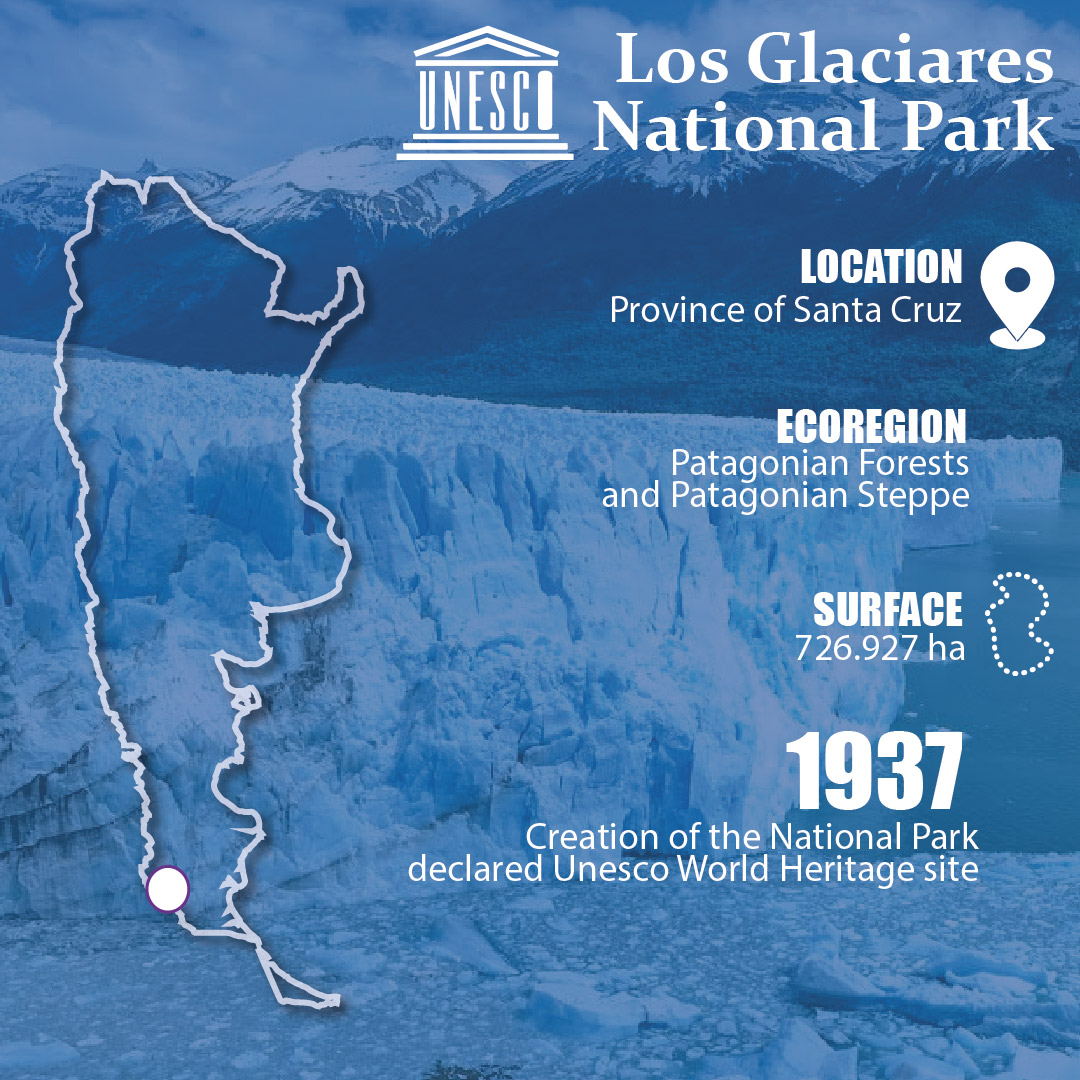 What is Perito Moreno Glacier known for?
Perito Moreno Glacier is the most famous glacier as the rupture is a unique show of nature.
This phenomenon does not have a single repetition period of time. It was estimated that it happens every three or four years, although there is no certainty of it. The glacier advances along the lake up until it reaches the opposite shore and it creates a natural dam, avoiding the passage of water from the Brazo Rico.
As a consequence, the water level increases and then it causes the catastrophic rupture of the glacier creating a natural spectacle. Each time this occurs, thousands of tourists travel from different parts of the world to witness this unique historical process of nature.
Anywise, you can travel and visit this astonishing glacier any time of the year, and attend this incredible flat mass accompanied by the rumbling of internal ruptures.